CoffeeB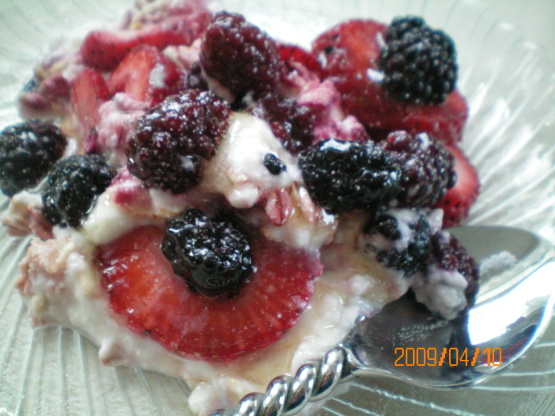 A quick and easy breakfast.

MMMMmmmmm....this makes a lovely and healthy brekky in which little prep is required other than planning ahead for the next days brekky. The honey adds just the right amount of sweetness too. I opted out of the nuts for fat reasons although the added crunchiness would be welcome. I used frozen blackberries for the frozen fruit part. Perfect!!! Made for Springs PAC '09~
The night before, combine all ingredients in a container; layering the yogurt, fruit, and oats.
The next morning, stir in the honey and top with walnuts.