Breakfast Oatmeal Muffins
Prep 10 mins
Cook 18 mins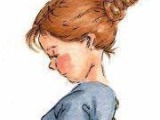 These muffins are a great way of using up leftover oatmeal. I always make extra oatmeal so that I can treat us to a batch of these the next day.
Directions
Mix together dry ingredients.
Beat together wet ingredients.
Stir wet ingredients into dry ingredients, just until dry ingredients are moistened.
Fold in raisins.
Spoon into 12 greased muffin cups.
Bake at 350*F for 18 minutes.
Most Helpful
DELICIOUS!!!! This recipe looked so good that I made oatmeal and let it sit for a while in order to make it. The results were fantastic. Everyone liked them, especially my 14 month old grandson.
These are great muffins, I have made them twice now and plan on making them again and again! These are also great with leftover Red River cereal
Delicious! We had cinnamon apple oatmeal for breakfast and used up the leftover oatmeal for the muffins later that evening as a after dinner snack. They were so moist and yummy. My very picky 8 year old ate two of them! i think I will cut down on the oil a little though since I found them somewhat oily at the bottom.