flower7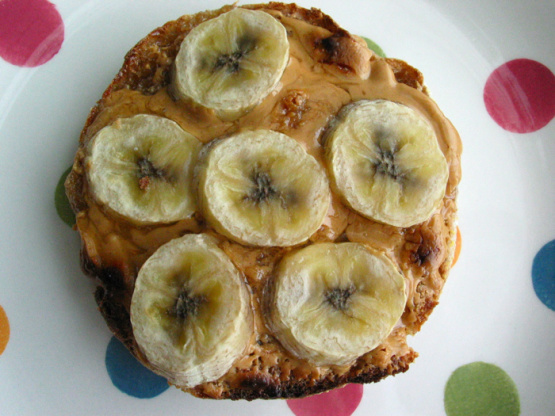 Quick yummy breakie for you or the kids

Super tasty! I used a whole wheat English muffin. The peanut butter started to burn a little before I got it out of the broiler but it didn't actually taste burnt. Next time I might pre-toast the muffin just a little so it is crispier. Thanks for sharing!
preheat grill spread the peanut butter than honey on the crumpets or muffins.
top with sliced bananas.
place on oven tray and place under grill until honey start to bubble or sizzle.