Derf2440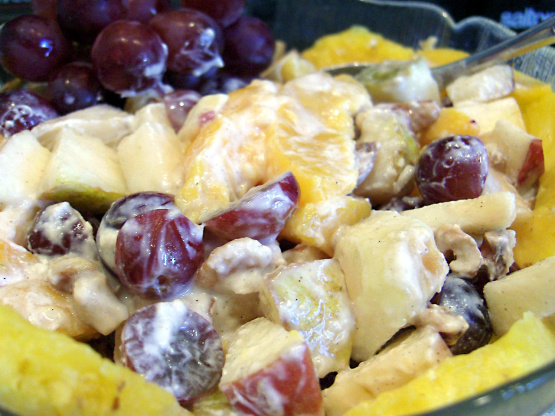 Refreshing start for the day. Try it with muffin.

I took your idea and ran with it. Apples, bananas, pineapple, mandarin oranges, walnuts, lime (sprinkled over fruit), yogurt, a little pineapple juice, vanilla and cardamom. I think it will go over well at the cookout. Thanks!
Combine all fruit in a large bowl.
Add chopped nuts.
Toss to mix.
In a small bowl combine yogurt, applesauce,salt and cardomon, mix well.
Pour yogurt mixture over fruit and toss gently to coat.
Chill well and lightly toss again before serving.