Breakfast Denver Sandwiches
herby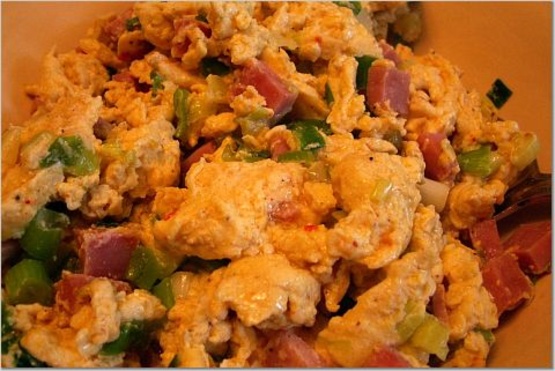 We have these every Saturday morning with coffee and a big bowl of fruit. We use whatever bread we have, usually something whole wheat. It's the perfect combo.
Heat skillet to medium high. Add green onions and cubed ham. Cook 2-3 minutes.
Stir eggs to break up yolks. Add eggs to skillet and season with garlic salt, red and black pepper.
Sprinkle cheese into eggs and stir.
'Scramble' - use spatula to break up and allow eggs to cook through.
Toast bread & spread yellow mustard on one side of each piece.
Serve cooked egg mixture on bread, open faced sandwich style.