Nimz1466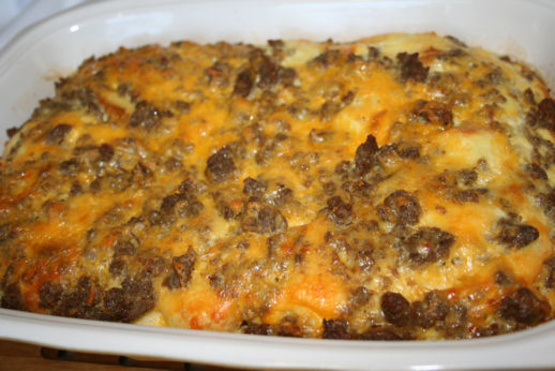 A recipe my mother-in-law gave me. Whole family loves it! My MIL used beef sausage because she can't eat pork, and I used to use hot & spicy sausage, but my husband can't handle that anymore so I use a milder version. For mustard I use spicy brown or dijon. Sometimes we make this for supper instead of breakfast.
Saute sausage; drain.
Beat together eggs, milk, salt, and mustard.
In a 9 X 13 baking dish, layer bread cubes, sausage, and cheese. Pour egg mixture on top.
Refrigerate overnight, or at least 8 hours.
Bake at 350 degrees for 45 minutes, or until center is set.