Katzen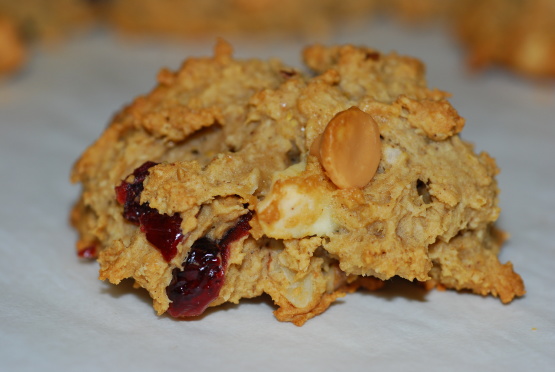 Low fat and incredibly health version of oatmeal, chocolate chip cookies.

I have been making bean cookies for years, but have never found a recipe that was quite perfect. This one is by far the closest. The only modifications I made were:<br/>Double the cinnamon<br/>Double the vanilla<br/>A dash of nutmeg.<br/><br/>Also, "pizza" stones are THE BEST! They take a few uses to get them good and seasoned, but EVERYTHING we ever bake on them turns out perfect every time.<br/><br/>Even my husband LOVES this batch! They turned out so good, I joined Food.com
Preheat oven to 325°F.
Place oats in the bowl of a food processor and pulse until it resembles coarse flour. Add flour, baking powder, baking soda, cinnamon & salt & process until combined. Transfer to a large bowl.
Put beans in food processor & pulse until roughly pureed. Add butter & process until well blended. Add brown sugar, egg & vanilla & pulse until smooth, scraping down the sides of the bowl.
Poor bean mixture into oat mix & stir by hand until almost combined; add chocolate chip, raisins, nut & flaxseed & stir until just blended.
Drop large spoonfuls of dough onto a cookie sheet that has been sprayed with non-stick spray, & flatten each one a little with hand.
Bake 14-16 minute.
Makes 2 dozen. Each cookie contains 138 calories & 3.5 grams fat.