Breakfast Bagel Sandwiches (Oamc)

While searching for a great make ahead breakfast I tried this and it worked great! Hope you enjoy it too :)
Directions
Slice each bagel in half.
Lightly butter each side.
To cook eggs, lightly grease a mug or small bowl or ramekin; beat eggs in that bowl and microwave 30 seconds; remove egg in one piece and repeat for remaining eggs. Or take Swan Valley Tammi's idea and pre-cook the bacon, chop it up and add it to the eggs. Pour into greased muffin tins. Bake at 400 degrees Fahrenheit for 12 minutes so all 12 egg/bacon 'patties' are done at the same time.
On the bottom half of the bagel place cooked egg.
Top each egg with approximately 1 Tablespoon grated cheese.
Stack bacon on top.
Complete sandwich with top of bagel.
Cool slightly; wrap in plastic wrap individually; place in a large labeled zipper freezer bag.
To serve, remove 1 bagel sandwich from bag and remove wrapping.
Place upside down in microwave and heat for 30 seconds.
Place right side up and microwave for 30 seconds more or until heated through. **Time may vary in your microwave**.
Eat warm.
Most Helpful
These are a life-saver! I am really enjoying making meals ahead of time and freezing them. The whole family enjoyed these. Sometimes I use bagels, sometimes english muffins, and sometimes I use canned biscuit dough. HOWEVER... I found a way to make the egg preparation easier. I have a 17" x 11" jelly roll pan. I take the eggs, beat them well and add salt & pepper (and some baking powder -- thanks to Kittencal -- this make the eggs puff up like crazy) and I add a splash of milk. I then pour this egg mixture into my "well-greased" jelly roll pan. I bake the eggs at 350 degrees until almost set. Then I sprinkle them with shredded cheese (cheddar) and cooked ham that I have shredded finely in my food processor. I bake this all until set. Then I remove it from the oven and let it cool a bit. I measure (depending on the number of muffins or bagels I've used) and cut the egg mixture into equal squares. Then I put a square of egg mixture onto the bagle or muffin and it's done. The meat and cheese are already incorporated into the eggs. Couldn't be easier!! You can also sprinkle cooked bacon on the eggs at the end or even the bacon bits that come in the bag. These squares of eggs are wonderful. It eliminates cooking eggs individually or using scrambled eggs (because they fall off the sandwich). Just wanted to pass this along to all you wonderful OAM Cooks. Thanks for all the inspiration and I hope you like my little egg trick.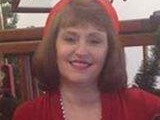 I've made these a few different ways now and this is my fav variation: Whole wheat english muffins, untoasted. I have found that the texture after freezing and microwaving is the same either way so I save myself the time of toasting. I also skip the butter because anywhere I can trim calories without feeling like I'm missing something is a good thing. I use single slices of fat free cheese because its easier than shredded and less mess. No matter how much I grease up my muffin tins, I'm always left with a mess! I don't typically microwave cook but this recipe is my one exception. I spray a little Pyrex bowl with Pam and crack a whole egg in it, dust with black pepper and salt and break my yolk. 30-35 seconds in the microwave does the trick and they slide right out. I do them one at a time while I'm splitting muffins, unwrapping cheese, and cooking meat. I like to cook both sausage and bacon because I like variety. A pound of sausage pressed into 8 patties as thin as you can go plus 4 slices of bacon from my butcher counter gives me enough for a dozen. I line a jelly roll pan with foil and bake on 400 degrees F for about 17 minutes then drain on paper towels. A quick assembly line, toss 'em in the freezer and I've got breakfast on the go! I love these for days when my honey has early meetings and I'm not ready to get out of bed. He can make himself breakfast in under 2 minutes! These have been a lifesaver and are way cheaper, healthier and faster than hitting McBurger! I have also used a batch of these as bribery for my bachelor mechanic friend. :)
My family really liked these fresh (before I froze them), but they didn't like the results from the microwave after being frozen. The bagel ended up soggy and sometimes hard. I've got to figure out the correct power to reheat them. I've made this using English muffins and everyone loved them even after freezing and reheating. So I will stick with the muffins and not the bagels. I used the idea of cooking the eggs in a muffin pan. Perfect! Just the right size! Thanks for this fast breakfast idea!