PaulaG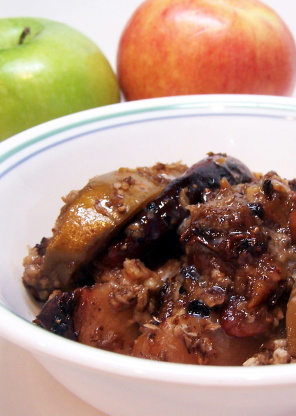 This recipe is adapted from Rival's website and calls for using the Crock-ette. It suggests adding cream, ice cream or whipped topping but for breakfast I prefer to add a little cream or low-fat milk over the top.
Core and slice apples,.
place in Crockette.
Add the remaining ingredients; mix thoroughly; cover and cook for 8 to 10 hours.
Serve with toppings of your choice.