Breaded Veal Cutlet with Brie
Bergy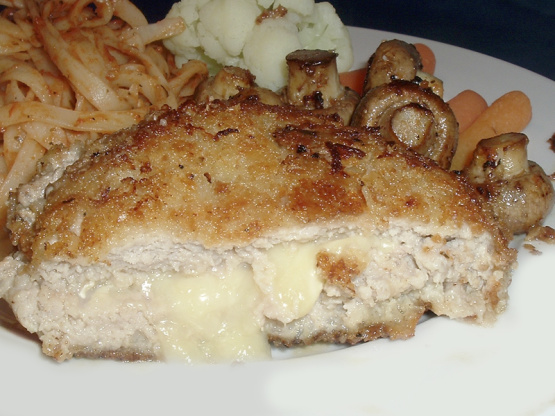 Delicious! Fast! Easy! This recipe is quick enough for a weeknight meal, which DH and I enjoyed, but certainly a company worthy meal too!
Break eggs in a shallow bowl and beat with a little oil, salt and pepper.
Place flour in a second bowl and bread crumbs in a third.
If necessary, flatten cutlets between two sheets of plastic wrap.
Place slices of brie on cutlets and fold in two.
Dip in flour, then eggs and finally in bread crumbs.
Cook in oil and butter 5 minutes on each side.
Serve on a plate with fresh pasta, a slice of lemon and grated parmesan or sharp cheddar.