Ed L.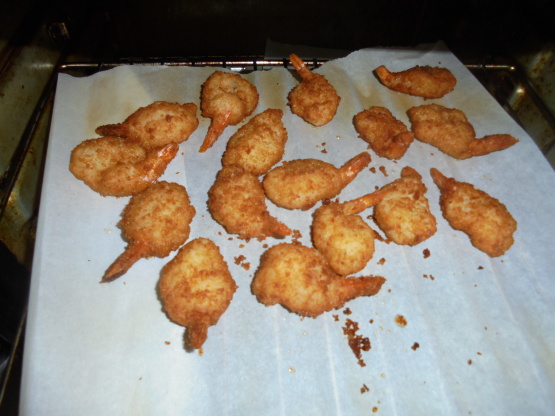 I never liked shrimp until I tried this recipe. I have used this as an appetizer at Christmas and as a meal with rice. I received this recipe from my step- mother. She got it from her son in California. It is absolutely delicious. I have made it over and over.

Delicious recipe...i fried instead of baking...and i dint use dill weed or parsely as i dint hav it while makin it...a keeper... :)
Marinate shrimp up to over night. Mix breadcrumbs with spices. Coat each shrimp with breading. Place in single layer baking dish. Save marinade.
Stir melted butter and olive oil with remaining marinade. Pour over shrimp.
Bake 400 for 13 -15 minutes.
Serve as an appetizer with crackers or as a meal with rice and vegetable.