gailanng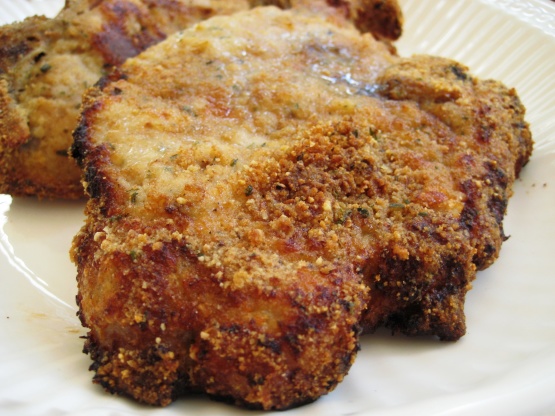 Another combination of several recipes. The sage and Italian bread crumbs really make this a tasty dish!

We've gone hog wild over these chops...hope it ain't the swine flu.
Preheat oven to 375 degrees.
Melt butter and keep warm in large bowl.
Combine Italian bread crumbs, parmesan and spices in a large bowl.
Dip pork chops into butter mixture and then into bowl containing the bread crumbs and coat thoroughly.
Bake at 375 degrees for 35 minutes or until browned, depending on the thickness of the chops.