2Bleu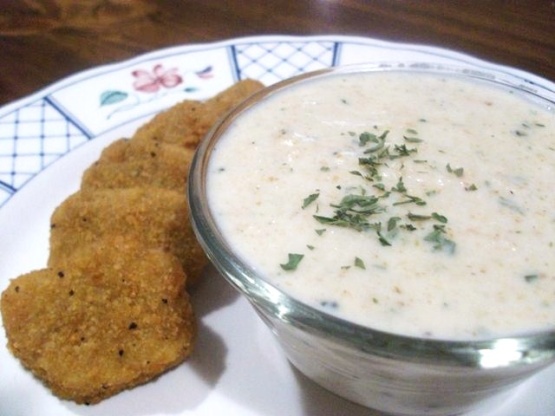 I found this in my Feeling Saucy cookbook and had it with deep fried chicken fingers. Needs a resting time of one hour.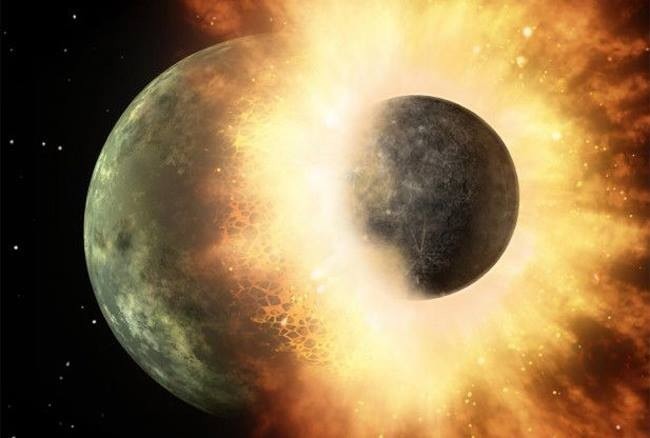 Top Review by 2Bleu
The uniqueness of this recipe really intrigued us. We made it exactly as directed but with seasoned bread crumbs for added flavor. We used it as a dipping sauce for chicken nuggets. This is a nice creamy sauce and the nutmeg and cloves add a nice flavor, but we felt it still a bit bland and needed 'something' to add zing to it. Overall, we liked this recipe. :)
Make small holes in the onion using a skewer and stick the cloves in them.
Put the onion, bay leaf, and peppercorns in a pan. Pour in milk. Bring to a boil. Remove from heat, cover. Set aside for 1 hour.
To make the sauce, discard onion and bay leaf. Strain milk to remove peppercorns. Return to a clean pan and add breadcrumbs.
Cook over low heat 4-5 minutes until breadcrumbs have swollen and sauce is thick.
Beat in butter. Season well with salt and pepper and a good grating of nutmeg. Stir in cream just before serving, if you are using it.