Bread Salsa (Michael Dean's in Raleigh, Nc)
MomLuvs6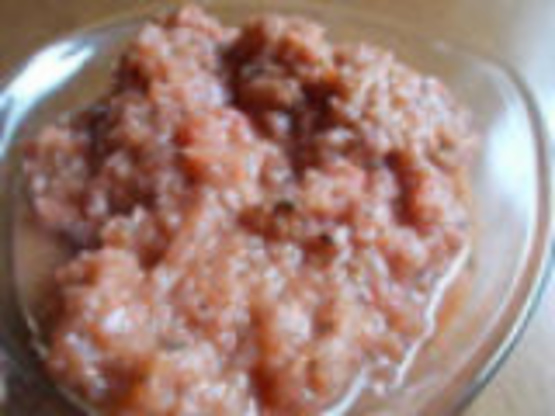 This is the tomato dip that Michael Dean's restaurant serves with their meals; it is the best I've ever had and doesn't taste like "traditional marinara sauce" though a lot of the ingredients are similar. I got this recipe from the Raleigh News & Observer newspaper, who received it from a chef at Michael Dean's restaurant.
Place all ingredients in a blender or food processor.
Blend until smooth but not pureed.
Store in refrigerator.
Serve with crusty rolls or bread.