Bread Pudding With Rum Sauce
Taken on Food Network Canada, from Ricardo.
Make and share this Bread Pudding With Rum Sauce recipe from Food.com.
Directions
Position the oven rack at the center of the oven. Preheat the oven to 350 °F (180 °C).
Butter an 8 in (20 cm) diameter soufflé mould that has an 8 cups (2 litres) volume and sprinkle with sugar.
In a bowl, mix the milk, the egg yolks, brown sugar, the rum and vanilla. Add the bread and raisins. Let the mixture impregnate for 10 minutes.
In another bowl, beat the egg whites until there is a formation of firm peaks.
Using a spatula, little by little incorporate the meringue to the bread mixture while folding carefully. Pour into the mould.
Bake for about 1 hour, or until the center is firm and slightly humid.
Serve immediately. Decorate with pecans and coat with the sauce.
Rum Sauce :.
In a sauce pan, mix the brown sugar and flour.
Add the cream, milk, rum and vanilla.
Bring to a boil while whisking constantly. Let it become lukewarm while whisking a few times.
Reviews
Most Helpful
I was looking for a sauce for bread pudding that doesn't include butter. So many of the sauces call for butter and I didn't want a greasy, oily sauce. This one fit the bill. It had the perfect amount of sweetness and the rum was delicious in it. Next time I will try this bread pudding recipe instead of just the sauce.
Delicious! The rum sauce was a special treat (and quite good), but I am going to make the pudding again and skip the extra calories of the sauce :) . I like that this is like a souffle. Made for ZWT 9.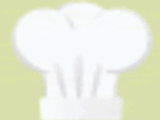 Just delicious !! Brilliantly easy to do - I even left a child to get it out of the oven ! I did not make the sauce as I had added a leftover bowl of diced apple to the mix and my kids - although big - are not fans of rum flavouring. I also added loads of sultanas and cinnamon - heavy handed as usual !!