Bread Machine White Bread
dicentra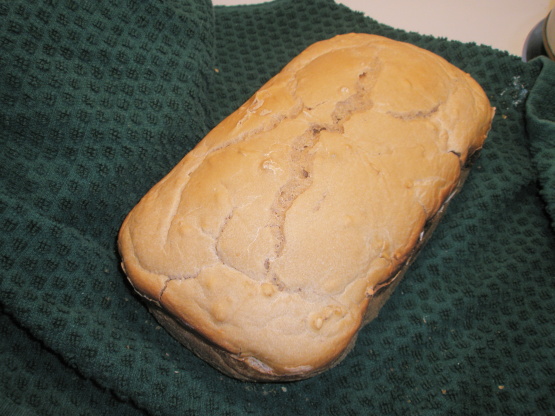 A nice loaf of white bread-I make one every other day. The onion soup mix is a nice option for a savory loaf.

Excellent loaf. I used bread flour and when using bread flour, you need to reduce the yeast. My loaf over-flowith. It did get bigger than it was supposed to, but it was very good. Very easy, really does only take 5 minutes. 5 stars!
Place all ingredients in the Bread Machine Bowl except yeast, which you place in the yeast hopper.
Press start and walk away until it beeps, which will be 4 hours.