PaulaG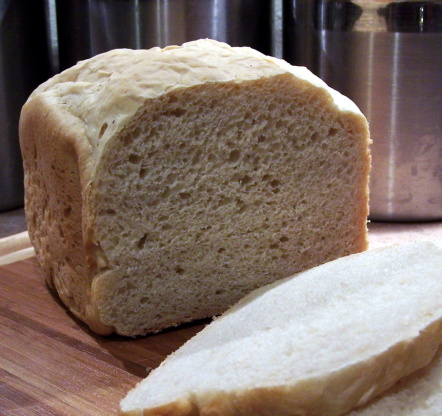 Sometimes I just like a different type of bread. This one is tasty and different, and has the sour dough taste.

I thought this little recipe was an absolute gem! I made it in the bread machine but on the dough cycle and then lightly kneaded it and put it to rise in a loaf tin. After it doubled in size I baked it and it turned out to be very flavourful, everyone agreed that it had a sourdough taste. I used a tablespoon of fresh milk instead of powders or enhancers and it worked out fine. I highly recommend trying this wonderful bread. Edited to add: I made this again adding a teaspoon of sugar and a tablespoon of wheat germ and it was even more delicious. I also made it on the bread machine on the basic 3 hour cycle and it was great.
Spray bread machine pan.
Bake as per instructions for your machine.