Bread Machine Oatmeal-Sunflower-Seed Bread
Sageca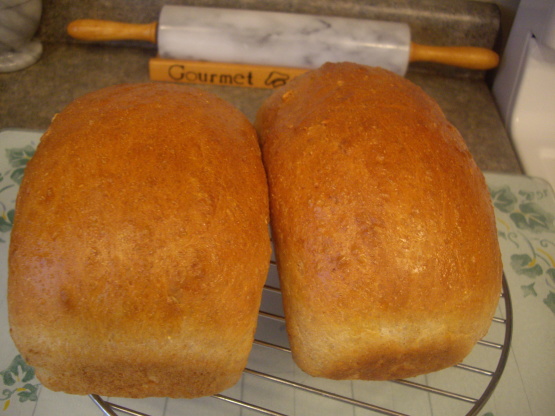 This is from Betty Crocker.Who said that hearty bread can't be delicious? This flavorful bread bakes beautifully with tasty nuts and oats in every bite.

Top Review by noway
This made a tasty breakfast topped with some peanut butter! I love that the recipe uses 1/2 wheat flour yet still stays light and fluffy and has yummy oats and nuts too! I also used my dough cycle and then baked, but left out the liquid eggs step. Almost forgot to add: this worked wonderfully at high altitude, I've had mixed success with high altitude baking, so it's always good to find gems like this! Thanks for posting!
Measure carefully, placing all ingredients except seeds in bread machine pan in the order recommended by the manufacturer. Add nuts at the Raisin/Nut signal or 5 to 10 minutes before last kneading cycle ends.
Select Basic/White cycle. Use Medium or Light crust color. Do not use delay cycle. Remove baked bread from pan, and cool on wire rack.
I made mine on the Dough cycle.
At the end place dough on floured counter; cut in half, shape into 2 loaves and place in 2- 8" loaf pans. Slash the loaves and brush with liquid eggs if available.Let rise 45 minutes in warm place.
Bake at 350* for 30 minutes or until cooked.