Bread Machine Oatmeal Bread
Annacia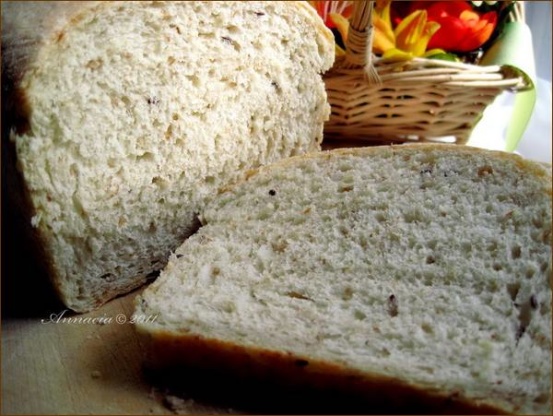 This is a very nice, basic oatmeal bread for your bread machine that I do make fairly often. The ingredients are simple, and great for those avoiding dairy products, since it's made with water. I think you'll like it. NOTE: I never tried it with wheat germ, but I'd bet it would be great! Baking time will vary based on your machine.

I made this using Porridge Oats which is a mix of old fashioned oats, oat bran, flax seed and a few other woody good for you things. I still added the wheat germ and uses Splenda for the honey. It came out great, it rose beautifully, has a nice chewy thin crust and a soft, fluffy, delicious inside. This one is a keeper for sure.
PUt ingredients into the bread machine according to manufacturer's directions.
Bake on basic white 1.
1.5 pound setting.