Boomette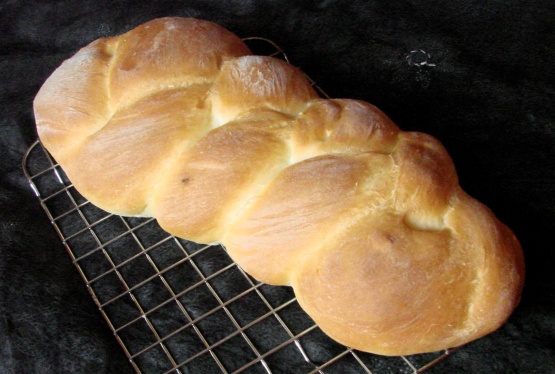 This recipe comes from Allrecipe. It had over two hundred reviews. Have not tried it yet, but wanted in my bread cookbook. You might want to add a little more flour if it is not coming away from the side of pan while in the mixing stage. Just don't open the lid while it is rising.
Great recipe. I made it in the bread machine at dough setting. I didn't have to add more flour. I heated the milk and butter a little bit in the microwave first. I used only 1/8 cup sugar cause I was afraid it would be too sweet. And I'm glad I used only 1/8 cup. I shaped it in a bread and then let rise in the oven that was a little bit warm for at least 40 minutes. I removed it from the oven, preheated it to 350 F and then baked it for 20 minutes. Great texture, light. Thanks Nature Lover :) Made for Farm Cooking event
Place all ingredients into the bread machine pan in the order suggested by the manufacturer.
Select Basic Bread and Light Crust settings; press Start.