Bread Machine Buttermilk Bread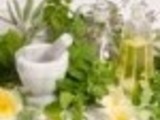 This is the best buttermilk bread! I have tinkered a bit and came up with this.I baked it in the oven.
Directions
All ingredients should be at room temperature before starting.
Add all ingredients in the order suggested by your bread machine cycle and process on the basic bread cycle according to the manufacturer's directions. Let loaf cool for 15 minutes before slicing.
I made mine with the Dough Cycle.
Split in 2 and shape into 2 loaves.
Place in 2-8'' loaf pans.
Set to rise in a warm place for 45 minutes.
Slash the top.
Bake in a 350 oven for 30- 35 minutes or until fully baked,.
Most Helpful
Very good! I made this in my bread machine and it was easy and delicious!! I reduced it to make one loaf. Buttermilk bread is a favorite of mine and I will be making this again. Thank you for posting it. ZWT3