Bread Machine Basic Pizza Dough
Pam-I-Am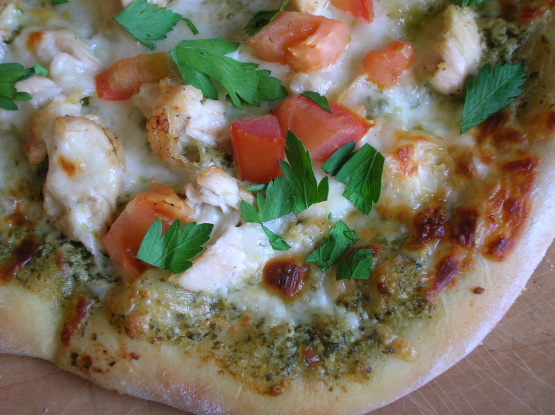 First made in August, 2003. Absolutely the best pizza dough I've ever made. I made calzones for the first time with this. I like to add sugar to the dough or maybe garlic or some other spice for added flavor. Even cheese is great!

I make pizza at least once a week with this recipe and it's fantastic. I roll the dough out on my pizza stone, pierce it with a fork and bake at 500 degrees for 8 minutes. I then remove it from the oven and put the toppings on, return to oven on a higher shelf and bake another 8 minutes. Perfect every time! Wonderful crust!!!!
Put machine on the dough cycle.
Whatever you decide to make- bake at 425 degrees for 20-25 minutes.