alligirl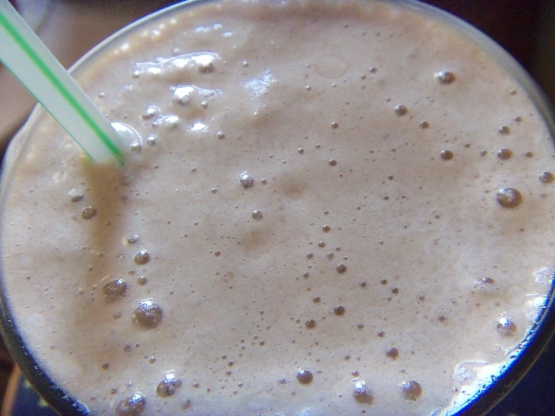 A delicious shake drink without the ice cream. You can use full fat milk (or even some cream) for a richer drink if your not looking at calories.

I really liked this combination of flavors. Left out the sugar. Great late afternoon pick me up. Thanks for posting this tasty, low calorie recipe.
Blend all the ingredients in a blender and serve in two frosty glasses.