Brazilian Potato Salad Aka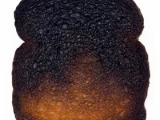 *THIS IS AN ADOPTED RECIPE AS OF 16 AUGUST 2006.* Pronounced "mayonais-ie" this is one of my favorite food discoveries as a wife of a Brazilian. I have had this served to me at many Brasilian cook-outs, called "churrasco" in Brazil, and have had it in restaurants both in the U.S. and Brazil - This version comes from the kitchen of my wonderful mother-in-law, Dona Alvina. She uses canned corn, but the canned corn in Brazil is different (firmer?) that what I've found in the US, so I use frozen corn.
Ingredients
Nutrition
5 -6

medium white rose potatoes (fist-size, not russet) or 5 -6 medium red potatoes, boiled in their jackets, cooled, peeled and nicely diced in 1/2 inch cubes (fist-size, not russet)

1

medium apple, peeled cored and finely diced (I use Gala or Fuji)

1

cup carrot, cooked till tender but not mushy, diced into small cubes

1

cup frozen peas, lightly blanched and cooled

1

cup frozen corn kernels, defrosted

1

cup mayonnaise, to taste (Best Foods or Hellman's, that's what they have in Brazil)
1⁄2 cup sliced pimento-stuffed green olives
salt and pepper, to taste (sometimes, I use Lawry's salt)
Directions
Adjust the proportions as you like.
Toss to combine everything but mayonnaise.
Fold in mayonnaise and correct the seasonings.
Garnish with whole or sliced pimento-stuffed green olives.
(Prep time assumes you have already boiled and cooled the potatoes and other vegetables).