lazyme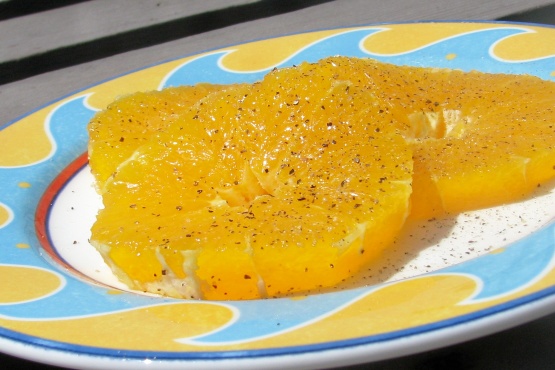 This salad offers sweet, salty, spicy, and tart tastes in one dish. The fresh orange slices are sprinkled with salt, pepper, and sugar. From FoodinBrazil.com.
Peel the oranges and remove the white pith.
Cut the oranges into thin slices. Arrange the slices on a plate.
Sprinkle them with sugar, salt, and pepper.
Serve, or cover with plastic wrap and refrigerate until ready to eat.