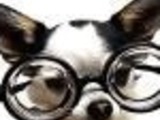 A really good, really rich South Amercian cookie, great with coffee or chocolate. From Leith's Latin American Cooking.
Directions
Pre-heat the oven to 325 degrees F.
Grind the Brazil nuts finely.
Beat the butter until fluffy, add the sugar and beat until fluffy again--do beat adequately.
Sift in the flours and the nuts and work to a smooth dough.
Cover a baking sheet with parchment.
place a 6" flan ring or tart form on the cookie sheet to use as a guide.
Press the dough onto the sheet inside the ring to form a neat 6" inch circle.
Remove the ring and flatten the dought slightly with a rolling pin.
Prick the circle of dough with a fork and score it into eight wedges.
Sprinkle with a little granulated sugar and bake for forty minutes.
Remove from the oven and cut along the score lines and leave to cool for two minutes.
Lift onto a rack and cool completely.
If they don't get immediately eaten, store in an airtight container.
Reviews
Most Helpful
this is great shortbread although I think next time I would increase the butter to 1/3 cup and also the sugar, I baked mine in an 8-inch square pan, thanks Kate!...Kitten
GREAT TASTING SHORTBREAD, & I made a double batch to share with a group I'm hosting tomorrow evening! Will be sharing the recipe with them, as well ~ Thanks for posting it! [Tagged, made & reviewed in Please Review My Recipe]
Wonderful shortbread! I took Kittencal's advice and increased the butter and sugar. It turned out delicious! Made for ZWT4 for the Tastebud Tickling Travellers.