Prep 20 mins
Cook 20 mins

These are a great change from your steak, pork, chicken kabobs. Prep time does not include the one hour refrigeration.
1⁄2 cup light soy sauce
1⁄4 cup frozen apple juice concentrate, thawed
3 tablespoons hot mustard
1 (1 1/4 lb) package bratwursts, sliced into 1/2-inch pieces
1 onion, cut into 2-inch pieces
1 yellow squash, sliced
1 red pepper, seeded and cut into 2-inch pieces
1 green pepper, seeded and cut into 2-inch pieces
metal skewers or wooden skewer
Directions
Soak wooden skewers in water at least 30 minutes before placing on the grill.
In a resealable plastic bag or bowl, combine soy sauce, apple juice and hot mustard.
Add onions, yellow squash and peppers and refrigerate for one hour.
Drain and reserve marinade.
Thread bratwurst and vegetables alternately on skewers.
Brush with reserved marinade.
Grill over medium heat, turn and baste often, until vegetables are soft and bratwurst is cooked, approximately 15 to 20 minutes.
Reviews
Most Helpful
Fantastic!! But Nimz, I always have great luck with your recipes. I am not a fan of mustard at all so I cut it down to 2 tablespoons, but really, I wouldn't have picked the mustard flavor out without knowing it was there. Grilled up nicely and I have to say, it was one of the best ways to eat yellow squash I've tried yet. Made for ZWT6 for a Seasoned Sailor and his Sassy Sirens!

Great, and different, recipe for brats! The flavors really worked well together. I put everything in the marinade and then didn't even have to bother basting. Also, I like to thread my meat on separate skewers than the veggies. That way if the veggies get done faster, I can pull them off the grill. The marinaded brats and veggies worked beautifully together and were really tasty! ~Made for ZWT6 Zee Zesty Zany Cookz~ Danke!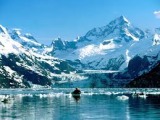 Wonderful way to eat bratwurst. I did also add the sausage to the marinade and used mushrooms instead of the squash. For the peppers, I used green and red. DH really enjoyed this meal. Served with potato salad and pasta salad. Thanks for posting.