Brandy Butterscotch Sauce
KissKiss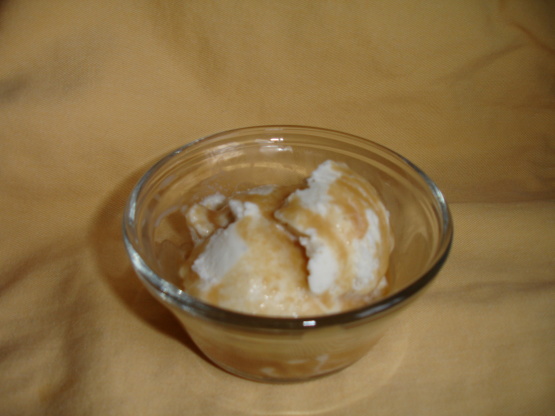 Long life sauce, great for bottling and giving to friends or just for serving over icecream!.

I made this for Pick-A-Chef 2009, and it was excellent. The brandy really adds something. The only thing I would do differently next time is substitute heavy cream for the evaporated milk to make it a little richer and creamier. Thanks for a great recipe!
Melt the butter and sugar in a heavy bottomed pan and bring to the boil for 2 minutes and let cool for 5.
Heat the evaporated milk to just below boiling point and then gradually mix it into the sugar mixture and cook on low heat for 2 minutes stirring frequently, Add in the brandy and cook on high heat for 1 minute.
This Sauce will last for 3-4 months in the fridge.