Brandon's Gluten Free Fish Batter
stevedee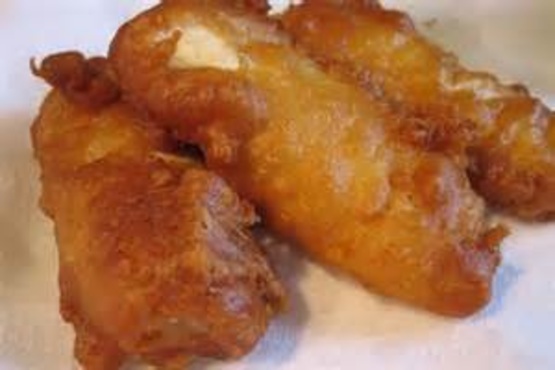 Since our daughter was diagnosed with celiac disease I have been experimenting and finally came up with a good fish batter. It fries up crisp and golden brown and is very tasty.
Have your fish at room temperature. Place them in a gallon storage bag with some Gluten free Bisquick. Shake them to coat. Put the fillets in a strainer to shake off the excess coating of Bisquick.
Mix all of the above dry ingredients together, add enough milk to make a thin batter. Dip each fillet into batter and let the excess drip off before putting into your hot oil.