Bergy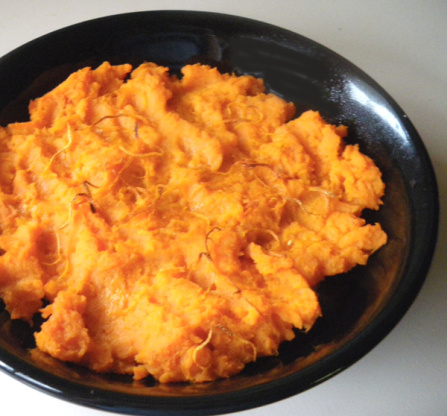 AWESOME and OUTSTANDING!! I used sweet potatoes--couldn't get yams. Had a delicate brandy and butter flavor with the yummy spices that enhanced the flavor of the potatoes. Very soft and creamy texture. I served this with pork shoulder and brussel sprouts. Worth more than 5-stars. Thanks!!
Cook yams in boiling water to cover 45 minutes or until tender; cool to touch.
Peel and mash.
Stir in sugar and next 6 ingredients; spoon mixture into a lightly greased 11x7 inch baking dish.
Brush top with 1 tablespoon melted butter; sprinkle with orange rind.
Bake at 350 degrees for 25-30 minutes.