Brandied Tomato Sauce (Flambe')
Prep 10 mins
Cook 20 mins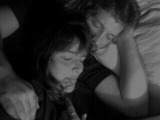 This is a wonderful and elegant sauce for gnocchi or pasta that infuses the flavors by flambe'ing the sauce during cooking. Suggested Easy Potato Gnocchi
Directions
Melt 2 tablespoons butter in a medium skillet over medium heat. Cook onion, mushrooms, shallot, leek, and salt until soft, about 7 minutes.
Add brandy and 1/4 cup Madeira. Turn heat to high and CAREFULLY ignite the alcohol using a match or bbq lighter (be sure your stove fan is turned off). Cook over high heat until flames die out. Reduce temperature to medium-high and cook until liquid is reduced by half.
Add chicken stock, tomatoes, thyme, and bay leaf. Reduce the heat to low and simmer, uncovered, for 20 minutes.
Puree in a food processor or blender. Strain if desired. Return to pan and place over medium heat. Whisk in remaining tablespoon butter, broken in small pieces, and remaining tablespoon Madeira. Season with salt and pepper to taste. spoon over cooked gnocchi or pasta.
Most Helpful
Great sauce, fun cooking! We made this to use in meatball subs and it definitely held it's own and I loved that it had so many veggies hidden within! I did feel like it was missing a little spice. The mushrooms gave it a bit of a flat aftertaste. Will experiment to make it perfect!

This was a wonderful tasting sauce. It would also be GREAT for the base for many other recipes that call for a marinara or tomato sauce. Loved the different onion flavors and the flambe part of the recipe was great fun! Thanks so much!

I loved this pasta sauce. I'm not a fan of gnocchi so I served this sauce with some penne. The only change I would make next time would be to not puree the sauce quite as much since I like my sauces more on the chunky side. Also I used canned tomatoes since I had no fresh on hand. Over all a great recipe!