Brandied Strawberry Sauce
Kim127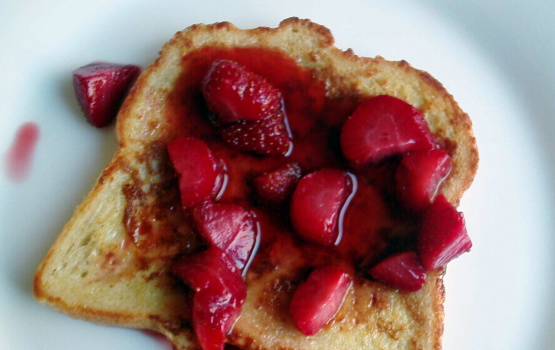 Came out as a result of the RSC #11 contest. This didn't have the required number of ingredients, but I liked the taste. Good with pound cake, ice cream, french toast or whatever you like. Needs to cool before using and keep refrigerated.
In a small saucepan, heat honey, orange juice and brandy to boil. Reduce heat and add strawberries.
Simmer for 10 minutes.
Stir in corn starch.
Remove from heat and let cool. Refrigerate before use.
Use as a topping.