MasakoHI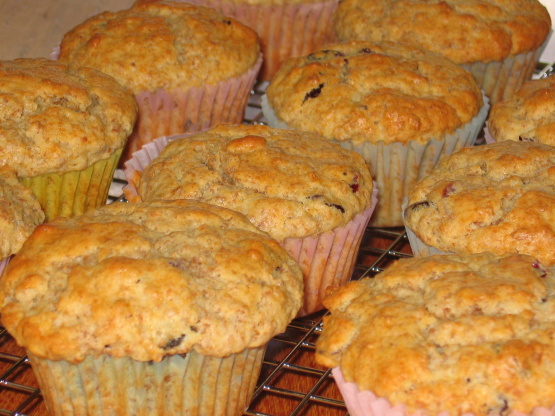 Bran Muffins that are wonderful for breakfast or for a snack.

I picked this recipe to make as a 4H project. This easy to make. It is really good. It tastes even better if you spread butter on it.
Stir together flour, baking powder, salt, and sugar. Set aside.
Measure cereal and milk into large mixing bowl. Stir to combine.
Let stand 1 to 2 minutes, until cereal is softened.
Add egg and shortening. Beat well.
Add flour mixture, stirring only until combined.
Portion batter evenly into 12 baking cups.
Bake in a 400°F oven for about 25 minutes or until lightly browned.