chieming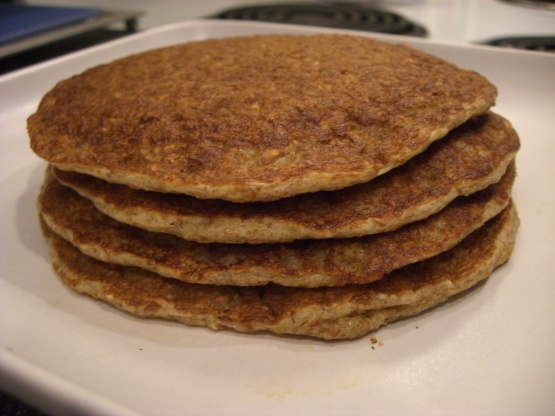 This is a variation on my Only Bran Pancakes (#190871). It's not as strict on the diet, but still doesn't use any flour, and much more fluffy and buttery! I used a half oat and half wheat bran mixture. (Prep time is only to prepare the batter.)
Mix together bran, baking soda, and salt.
In a small pot, heat together milk and butter until hot (not boiling).
Stir in hot milk to bran mixture, and let sit for 10 minutes.
Add egg to bran mixture, and mix until well blended.
Stir in buttermilk until the batter reaches desired consistency.
Cook pancakes!