Braised Sirloin Tips Over Rice
Karabea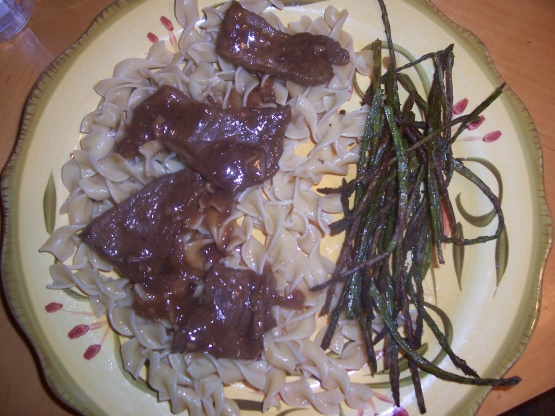 A wonderful way to cook the less tender cuts of beef. Braising makes the meat very tender. We love to make this dish because it is very tasty.

Top Review by KeyWee
Very tasty!! I used red wine and had to omit the mushrooms (DH, again!) but the dish did not suffer a bit. Meat was tender & flavorful over rice. Thanks, Miss Annie!
Brown beef in hot oil.
Mix together and add bouillon, wine, garlic, onion, soy sauce and mushrooms.
Bring to a boil, reduce heat; cover and simmer 1 hour or until meat is tender.
Add water chestnuts and pea pods.
Blend cornstarch and water; stir in gradually to meat mixture.
Cook, stirring constantly, until mixture thickens and boils.
Boil and stir 1 minute.
Serve immediately over rice or noodles.
You may leave out the soy sauce, pea pods and water chestnuts, and add 1 Tablespoon Worcestershire sauce instead.