PaulaG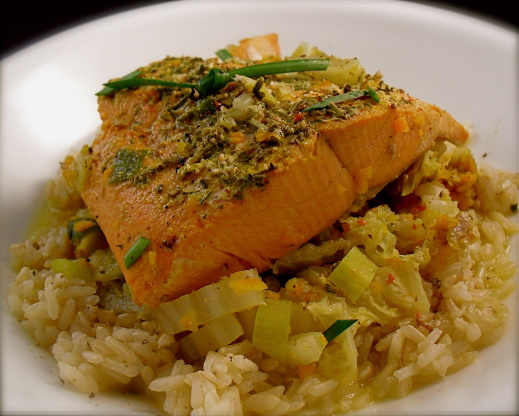 Scientists say that salmon and other kinds of fish help fight off cancer. Well, here's a reason to try salmon then. In this recipe I used frozen salmon, although nothing is stopping you from using fresh fish either. The fish stock and vegetable stock can either be homemade or store bought, although, if you are trying to keep the sodium low, use broths that are lower in volume. Homemade stocks and broth have the lowest sodium, I find.
Combine and heat vegetable broth and fish stock in a large saucepan on medium high heat. Meanwhile season the fish with rosemary, dill, parsley, salt and pepper.
Add the green onions, napa cabbage and carrots to the pot, and place the fish on top. Lower the heat to medium low, and cook for 20-25 minutes. Never serve fish that is undercooked, so make sure it is cooked completely before serving.
Serve warm with rice or couscous.