Bergy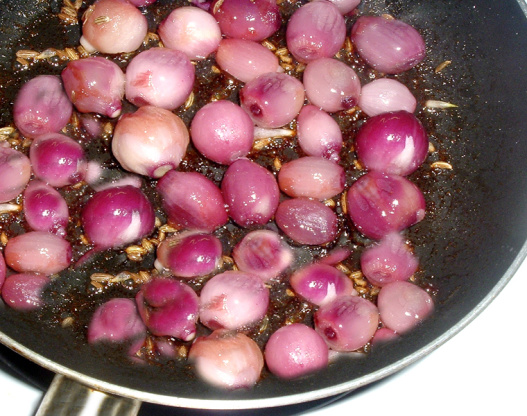 I love this recipe with a steak.

Top Review by Bergy
I used red pearl onions and they were superb! . The fennel gives a mellow flavor to the onions. I used brown sugar substitute for the sweet and cut it back. The onions looked attractive and tasted wonderful Thanks Latchy for your contribution to a very enjoyable dinner
Cut the onions in half through the root then into slices cutting through the root again.
Put them into a pan with the oil and cook gently for 7 minutes stirring occasionally, until they start to soften.
Pour in the wine add the fennel seeds sugar salt and pepper.
Partially cover with a lid and cook gently for approx 10 minutes.
They should be tender and most of the liquid evaporated.
Serve hot.