Braised Red Cabbage With Cinnamon
Debbwl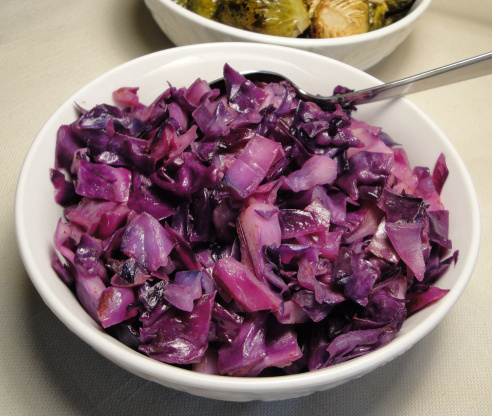 My friend and I went for a bar lunch one day and this was a side dish. I did try to get the recipe from the chef, but he just would not be coaxed into giving me it. So here is my effort and I think it tastes just like it. You can add more cinnamon if you wish. You can serve this with lots of different dishes it goes well with most things.

A great side for bean burritos! I made as written, but also felt like Debbwl that it needed a bit more cinnamon and vinegar for my taste. Also added a dash of salt and a splash of broth.
Wash and chop quite finely the red cabbage.
Heat a large pan on the stove top and melt the butter being careful not to burn it.
Add the cabbage and fry in the butter till soft.
Add the vinegar and mix well.
Then sprinkle the cinnamon all over and mix.
Enjoy.