Braised Onions a La Julia Child
Prep 20 mins
Cook 40 mins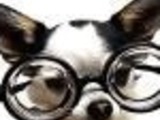 These onions are included in the recipe for Boeuf Bourguignon, but they are so wonderful, that they deserve to be posted on their own. I think they are best with fresh pearl onions, but frozen are a fine substitute. You do need to use good stock though (Julia's beef stock is posted at #147999) Honestly, these are so delicious that I have a hard time not eating them before the meal is served. Prep time does NOT include peeling the onions (the hardest part of this).
1 lb white pearl onion, peeled (may substitute frozen)
1 1⁄2 tablespoons butter, unsalted
1 1⁄2 tablespoons olive oil
1⁄2 cup unsalted beef stock, defatted
salt & fresh ground pepper
1 bay leaf, preferably fresh
1 sprig thyme
2 sprigs parsley
Directions
If you are using fresh pearl onions, they are easier to peel if you blanch them in boiling water for 30 seconds and then run them under cold water to cool.
If you are using frozen pearl onions, make sure they are defrosted and drained.
Heat the butter and oil in a large skillet and add the onions to the skillet.
Saute over medium heat for about ten minutes, rolling the onions about so they brown as evenly as possible without breaking apart.
Pour in the stock, add the herbs, and cover.
Simmer over low heat for about 40 to 50 minutes until the onions are perfectly tender but retain their shape and the liquid has mostly evaporated.
Remove the herbs, season with salt and pepper to taste, and serve.
Reviews
Most Helpful
Very nice side dish Chef. I used fresh white pearl onions, boiled and shocked to peel. I also made extra broth and froze to use as a starter base for french onion soup later this month..Thank You for sharing this wonderful recipe Chef Kate

This is a very simple but delicious recipe. The recipe is very easy to follow. Everyone loved them. Next time I'll use the fresh onions, (only for a little more flavour) Thanks for a great recipe. Made for the Aussie/NZ Aug 2008 Recipe Swap.

Yum! I omitted the parsley and salt. Otherwise I followed the recipe exactly, and it was so good we ate all of it (2 people, not four.) Thanks!