Braised Olives in Tomato Sauce
chia2160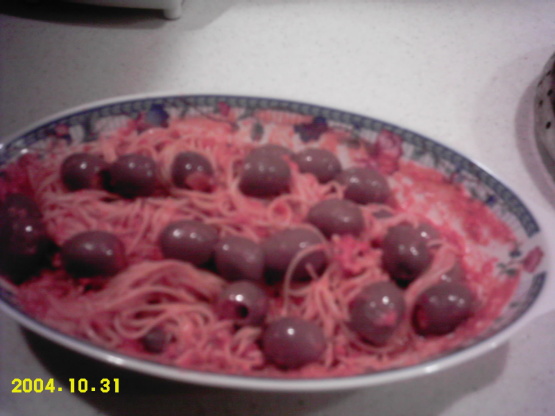 Use an assortment of your favorite olives in this dish. Served warm with thick slices of bread for dipping into the savory sauce, this becomes a hearty appetizer or side dish-almost a meal in itself!

So much great flavor in this recipe. I used equal portions green and black olives, the red wine but no anchovies and I served it over pasta. I think this would be wonderful with all the liquid cooked out then served as a chunky spread over warm crusty bread. Thanks for posting!
Rinse the olives and set them aside.
In a nonreactive skillet or saucepan, warm the oil and garlic on medium heat.
When the garlic begins to sizzle, add the olives, fennel seeds, tomatoes, sun-dried tomatoes, oregano, and the red wine, if using.
Cover and simmer on low heat for 10 minutes.
Remove from the heat, add the parsley, and serve warm.
Enjoy!