Prep 20 mins
Cook 20 mins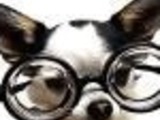 A Jamie Oliver recipe which I find quite delightful. Because I don't like dark meat, I make it with all chicken breasts--and they come out juicy and tender. The recipe says to add the olives with pits. I have--just remember to warn your guests.
Directions
In a large bowl, combine flour and salt and pepper to taste.
Add chicken pieces and toss until evenly coated.
Place a large saute pan or heat-proof casserole over medium-high heat.
Add olive oil.
When oil is hot, add chicken pieces and saute until browned.
Turn chicken and add rosemary and garlic.
Continue to saute until garlic is softened, about three minutes.
Add wine.
When wine comes to a boil, add anchovies, olives and tomatoes.
Partly cover pan and lower heat to medium low.
Simmer until chicken is cooked and broth is reduced to a sauce, about 15 to 20 minutes, depending upon the size of your chicken pieces.
To serve, discard rosemary sprigs and season dish well with salt and pepper.
Most Helpful
DH and I made this chicken recipe for a dinner party a few nights ago. I followed the ingredients and steps as posted, using a combination of both chicken breasts and thighs and I doubled the recipe to accommodate a greater number of guests. I also chopped up the olives and used pitted Kalamatas per personal preference. Everyone agreed that the dish was good; however, I highly recommend future chefs take the advice of reviewer, Doc's Mom, and put the rosemary in a cheese cloth bag. While I was able to remove many of the whole sprigs as the recipe indicates, it was impossible to remove the the pieces of rosemary that had broken away from the stems during boiling, and thus several guests commented that the rosemary seemed to overpower their dishes. All in all, a nice meal. Made for ZWT4.

I have made this dish several times and its always a favorite at home. The first time I followed the recipe exactly as stated. It was wonderful! The next time, I added porcini mushrooms and most recently, I added fresh chopped baby spinich. All three times, this was a great dish! I also added extra anchovies for the extra rich salty taste. They disolve into the sauce so the DH didn't even know he was eating them!! Great recipe thanks for sharing!
Delicious simple dish bursting in flavour. Don't be scared of those anchovies because they disappear in the juiciness just adding saltiness and zest. I served this with cannelini beans in olive oil (as Jamie recommends) and with fresh steamed green beans.