Bergy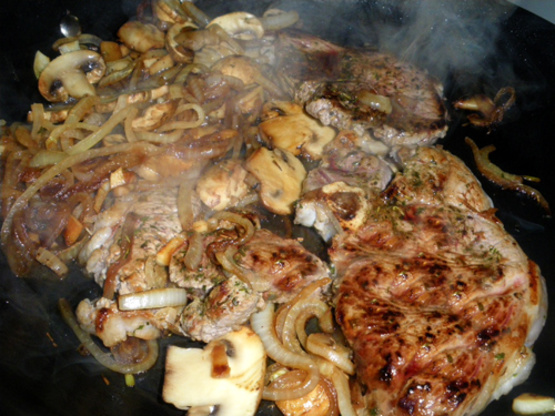 my mother made something similar, this is a kicked up version. i hadn't cooked this in years, then i saw it at the butcher, served it with israeli couscous

I made these when my mother-in-law visited. She's a great cook and doesn't impress easily. We all loved them! I found the recipe a bit heavy on the onions but simply didn't include them all on the serving platter. Next time I would stick with the sweet onions and skip the regular onions. I will definitely make these again!
heat oil in large pan on stovetop, med hi heat.
add onions and garlic, cook to soften.
combine spices, rub on both sides of chops and brown on both sides.
remove from pan.
add wine, to deglaze the pan, reduce to half.
add water, bring to boil.
add chops and juices back to pan, cover, simmer 1 hour.