Bergy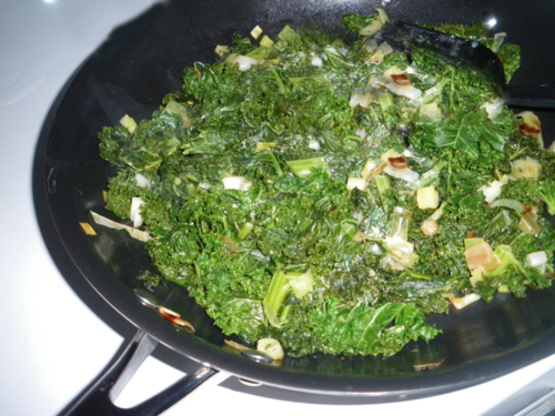 From 1001 Low Fat Vegetarian.

It made kale (not my favorite) pretty good.
Saute leek in oil in a large saucepan until tender, 3-4 minutes.
Add kale, water and bouillon crystals; heat to boiling.
Reduce heat and simmer, covered, until kale is wilted and tender, about 5 minutes.
Drain and discard any excess liquid.
Stir in sour cream, mustard and bacos. Cook over low for 2-3 minutes. Season to taste with salt and pepper.