Braised Fennel With Carrots and Potatoes
Prep 15 mins
Cook 50 mins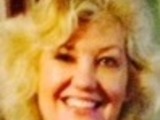 The slightly aniseed taste of fennel is a great match with carrots and potatoes, so I combined them all in this original recipe. It's a real treat served as a side dish with roast pork and gravy!
Directions
Cut the top off the fennel, reserving feathery leaves.
Chop feathery leaves finely and reserve.
Cut fennel into quarters, remove core and any tough outer layers, and slice finely.
Melt butter in a large saucepan or dutch oven.
Add garlic, fennel, carrots, onion and potato, together with ground fennel, salt and pepper.
Cook, stirring frequently, until fragrant and the onions and fennel are beginning to soften and turn transparent.
Add chicken stock, wine and fennel leaves and heat until simmering.
Lower heat, cover and simmer gently for 20-30 minutes, or until carrots and potatoes are soft.
Remove cover, increase heat and allow to boil briskly for 30 minutes, stirring occasionally, until the potato is broken down into an almost'mashed' consistency, but still with a little texture- the remaining liquid should be well thickened with the potato.
Taste and add extra seasoning if required.
Most Helpful
Combination of vegetables is good but time cooking for last phase needs to be reduced as we found it dry. Easy. Seasoning is mild. I served with Italian sausage, salad, and chocolate dessert. Thank you for sharing.

Delicious, hearty & healthy! Not difficult to prepare, great side dish... but I also enjoy as a light meal!
My husband thought it smelled atrocious when it was cooking and he fled the kitchen, but then he is very picky when it comes to vegetables. I thought it tasted very good. For a side dish, it took a long time to make, but it was very hearty and could be eaten as a light meal (which is what I did). I cooked it for the required time and the potatoes didn't break down but I liked them intact anyway. I would say my first experience with fennel has been a positive one!