Bergy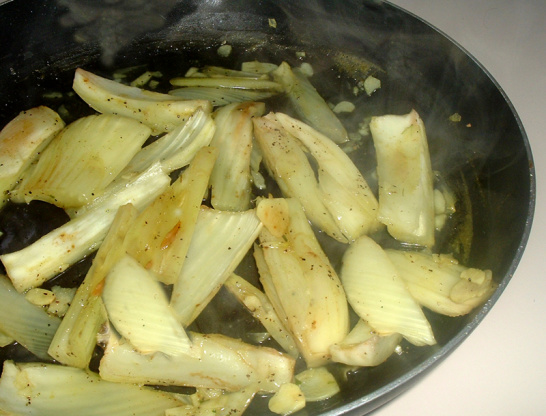 I've never tried fennel before tonight. It is wonderful!! It may smell like licorice before you cook it but don't let that scare you away. For a hint of the flavor to come, take a sniff. Often likened in taste to licorice, fennel is in fact far more subtle with a texture similar to celery, and, unlike licorice, the flavor is savory, not sweet. Like celery, it is filling and yet very low in calories, so that it provides an excellent snack food for weight watchers. I used this recipe from Sara's Secrets, the wine is a must if you ask me.

Top Review by Bergy
This simple way of preparing fennel brings out the natural flavor of the vegetable. I used chicken stock and no wine. It was lovely served with lamb. I did not use any butter though I know it would add to the taste. The flavor is a touch spicy but in no way overbearing licorice. After having it last night I wondered why I don't cook it more often Thanks Charlotte J for posting
Trim stalks flush with fennel bulb and cut each bulb lengthwise into quarters, or halves, if using small bulbs.
In a heavy saucepan large enough to hold the fennel flat in one layer, melt 1 tablespoon butter over moderate heat.
Add fennel garlic, thyme, and toss to coat with butter.
Season with salt and pepper, to taste.
Add wine and chicken stock.
Bring mixture to a boil, reduce heat to a simmer and cover.
Braise for 15 to 20 minutes, or until vegetables are tender.
Stir in remaining tablespoon butter.
Reseason with salt and pepper, to taste.