Braised East-West Mushrooms
Nimz1466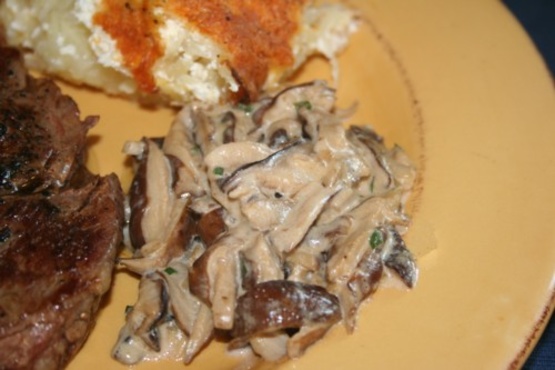 Adapted from a soy sauce site.

Lovely taste but very very rich! I had this as a main over some sushi rice and as lovely as it was I just couldn't finish it! I used a mix of button, chestnut and a few shiitake I had lying around, the only change I made was I probably cooked mine for a little longer than the instructions but that was the only thing I changed. For those who are health concious I used skimmed milk which worked fine.
In a medium frying pan, heat the olive oil. Add shallots, ginger and mushrooms; saute for 5 minutes.
Add the soy sauce, chives, milk and cream.
Cook over medium heat for 10 minutes until all the liquid has evaporated.
Serve immediately.