Braised Chicken With Chillies
Satyne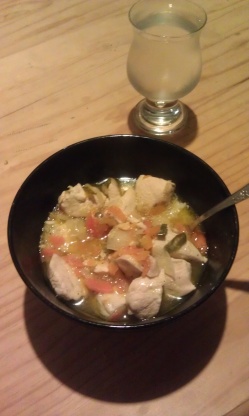 Posting for ZWT 7. This recipe comes from recipes.wikia.com. A recipe from Cameroon Africa.
Melt the butter and oil and brown the Chicken, a few pieces at a time.
As the Chicken browns, remove and keep warm.
Add the sliced onion and sauté until soft.
Add the broth, nutmeg, salt, pepper, and chillies and bring to a boil.
Put the Chicken back in the pan, cover with the stock, reduce the heat, and simmer for 45 minutes.