lets.eat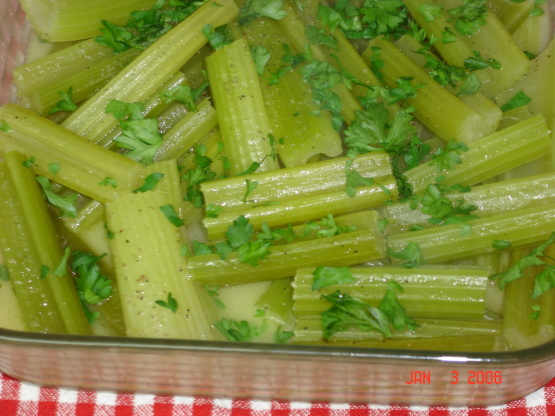 This a nice way to cook celery

This celery tastes amazing. I had never tried cooked celery on its own before, so I was a bit apprehensive about making this. After trying it, I have to say that I love cooked celery. I sprinkled Parmesan cheese over the top as recommended by other reviewers. Delicious, thanks!
Clean and chop celery into 1 inch pieces.
Blanch the celery for 1 minute in boiling salted water.
Drain and place in a buttered casserole with the butter and good grinding of pepper.
Mix the chicken stock in the cup of boiling water until dissolved, then pour over the celery.
Cover and bake at 325F for 1 hour.