Derf2440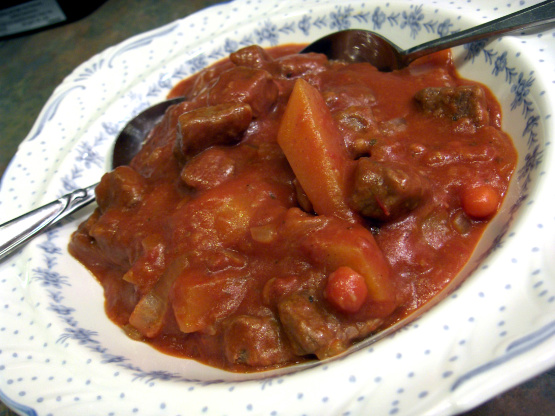 I always joke about liking a little stew with my carrots, and this recipe makes a simple, yet comforting, delicious meal over mashed potatoes with all the carrots I want!

I used 4 heaping tbsps flour to dredge. Then browned on both sides in 2 tbsp olive oil. I didn't have a big enough can of tomato sauce so used a 28 oz can of crushed tomatoes instead. It took longer for the carrots to cook. We both liked it. Thanks for the recipe.
Dredge meat with flour and a little salt.
Add tomato sauce, carrots and bay leaf.
Cook slowly for 45 minutes to 1 hour or in pressure cooker for 15 minutes.