Bergy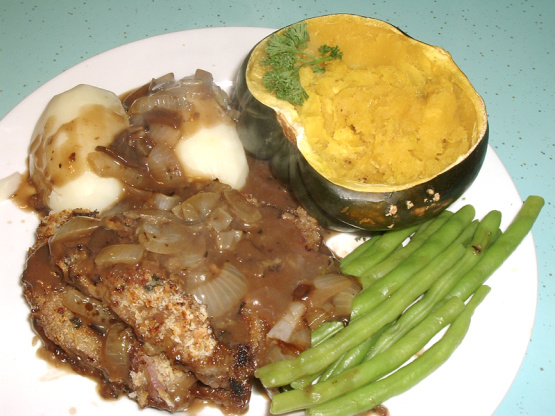 This recipe takes awhile but is sooo good.
We made braised liver by dredging liver in flour, browning it on both sides, packing on the onions, adding water to cover, bringing to a boil, then turning the heat down to simmer. It was simmered 45 minutes covered, then uncovered for 15 minutes. The liver was very tender and mild, and there was a sauce with the onions.
Cut liver into 1 in strips.
Soak in milk for one hour.
Remove from milk and dredge in flour/salt mixture.
Saute in hot oil until browned on all sides.
Remove and set aside.
Brown onions in same pan.
Remove onions and set aside on top of liver.
Add beef broth, lemon juice and sugar to hot pan and deglaze.
Place liver and onion back into pan and cook for 5 minutes.
Turn off heat and add sour cream.
Serve with parsley whipped potatoes and your favorite green vegetable.